We hail from the Middle East and grew up surrounded by date palm trees, which are an integral part of our culture and are considered a pillar of life. This little detail shaped up every single aspect of our lives, including our passion for skincare.
Our founder's educational background, PhD in molecular biology and pathology educated at Oxford, prompted her to study and understand the process of gene regulation in healthy individuals, as well as the way it controls disease development and progression. After spending a considerable amount of time researching this topic, it was apparent that natural ingredients are strongly linked to the treatment of a number of diseases.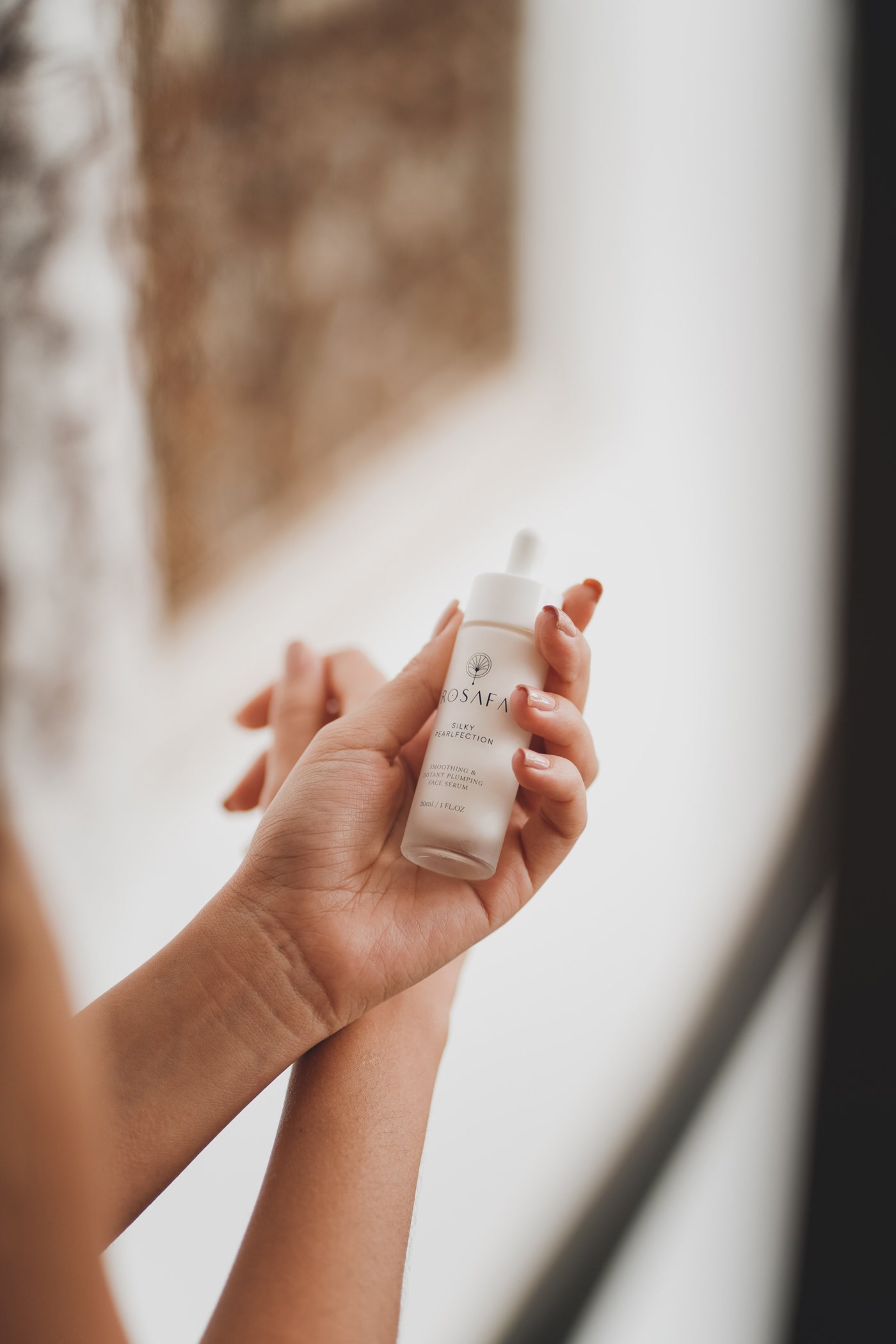 Speaking of natural ingredients, the almighty and versatile date fruit has been shown to provide strong anti-inflammatory, antimicrobial,  antioxidant and anti-tumor activities[1][2][3]. Furthermore, it is a well-known brightening, collagen/glycosaminoglycans-promoting, dermal-thickening, elasticity-increasing, and UV-protective active[1][2]. All of these benefits are powered by the date fruit constituents: sugars, fatty acids, vitamins (B, C & E), and potent polyphenols[1][2].
For as long as she can remember, she has been particularly fascinated by the medicinal properties of the date fruit. So, it was only natural for her to partake in a journey wherein she combined her motivation in scientific research, her authentic traditions and the field she is most passionate about: skincare.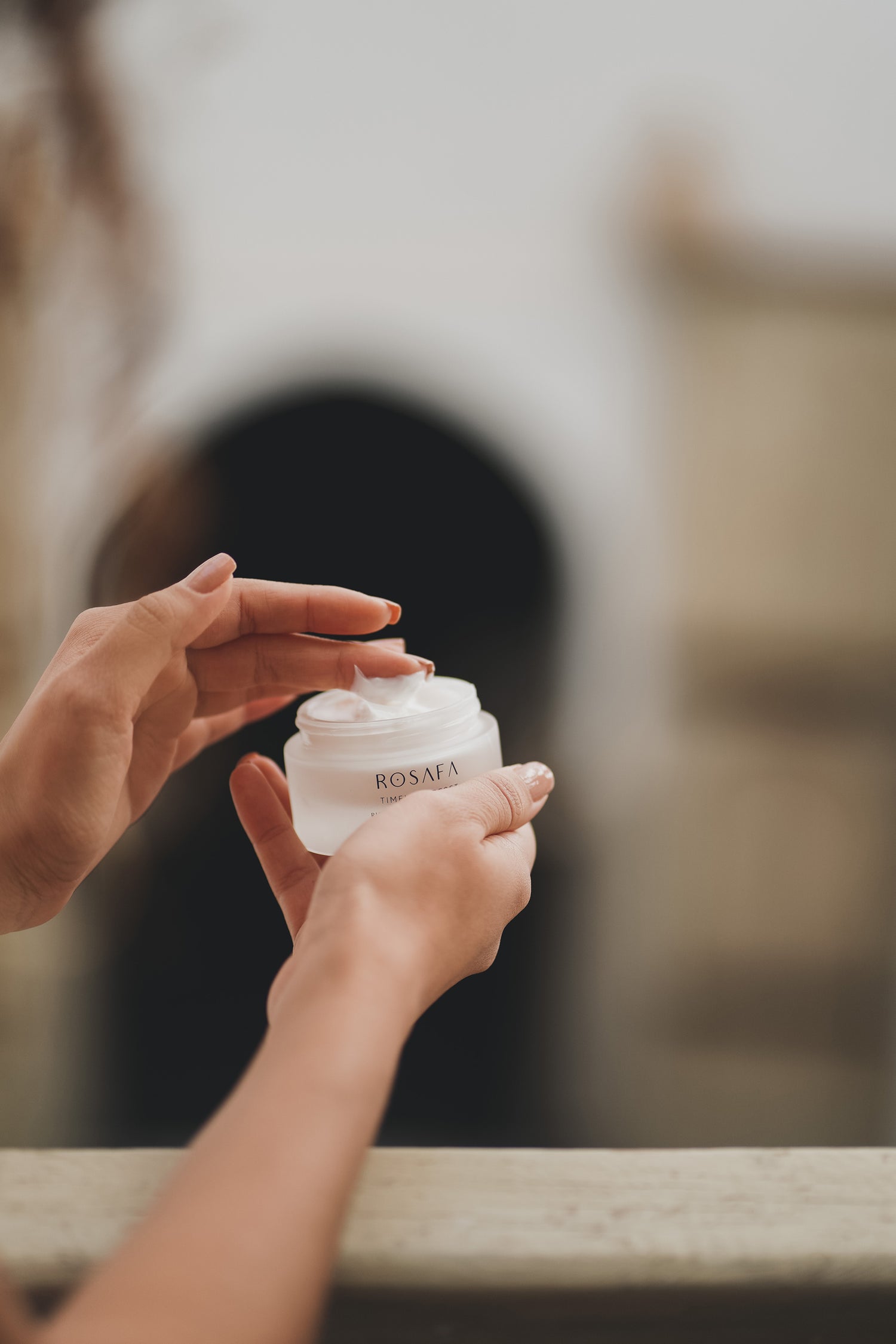 This led to the fulfillment of a dream: the creation of a luxury, performance-oriented, fossil fuel-free, natural and clean skincare brand that revolves around the magic of the date fruit, and with a focus on sustainability in the heart of this process that caters to all ethnicities and identities. Because we wave the "less is more" flag, we also made sure our inclusive range was both practical and minimalistic.
By combining our traditions with modern scientific techniques, the skincare brand Rosafa came to life to bring you the best of both worlds! The name Rosafa was created in reference to the first palm tree that came from Damascus and was planted in Spain due to the longing of a person to his home country. As a result of the ripple effect, it is thought that the endless amount of palm trees in Spain today all originate back to that one tree called Rosafa... a wondrous butterfly effect.