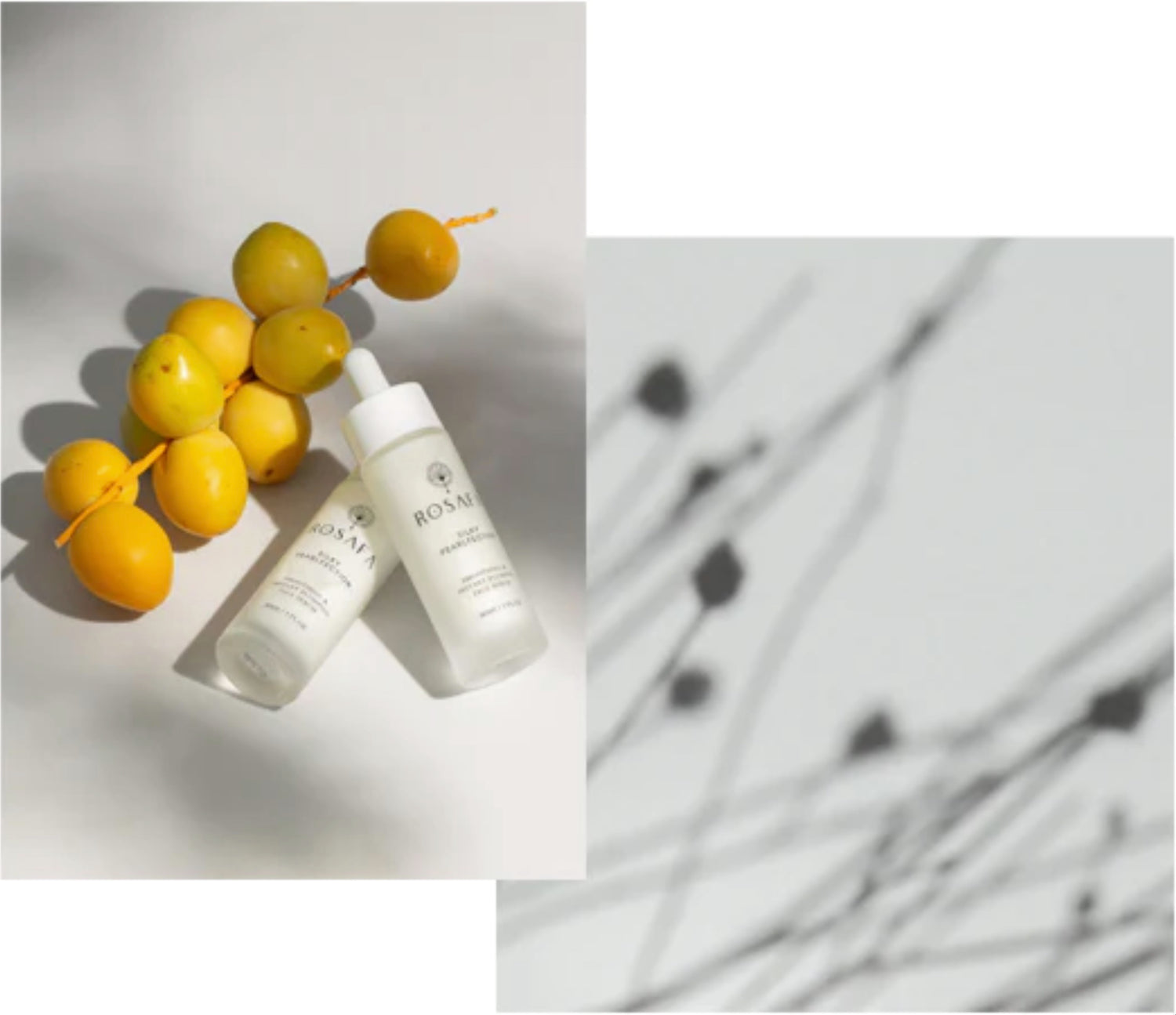 Our Promise
At Rosafa, we strive to improve the quality of communities we serve by reducing our environmental impact, formulating responsibly, and supporting charitable causes. We believe our customer, communities, and our planet deserve products that are ethically produced.
In order to maximize "cleanliness" and fuctionality, all of our raw materials come from Mother Nature. We use efficacious ingredients that are drawn from nature and backed by science and we proudly stand behind the quality, potency, and safety of our products.
The ingredients used in our products are kind to earth, without parabens, synthetic colours, dyes or fragrances. They are also kind to your skin, as they have natural antioxidants, vitamins and minerals.
We believe that our mission is to protect both our Mother Earth and our customers; therefore, our process starts and ends with a responsible mindset. That's why we work hard to source ingredients in an environmentally conscious manner.
Our Promises
01 NON-TOXIC

Every single ingredient used in Rosafa formulas does not harm human health or the environment.
02 GLUTEN FREE

All our ingredients are derived from non-gluten sources so as to cater to both gluten intolerant and gluten sensitive clients.
03 CRUELTY-FREE

No animal testing is involved in the manufacturing of our state-of-the-art formulas.
04 SUSTAINABLE

Our products meet your skin's needs, without harshly impacting the environment or the safety of humans. We formulate our products with clean ingredients only and make sure to use recyclable packaging materials as well as donating part of our profits to organizations that offset carbon dioxide emissions.

We never use endangered species.
Our extracts are obtained with low impact techniques and eco-responsible processes. These cultivating techniques are in line with the Good Agricultural and Collection Practices (GACP) for Starting Materials of Herbal Origin issued in 2006 by EMA (European Medicines Agency). The result is clean, biodegradable ingredients that preserve their effectiveness while saving energy, reducing water consumption and recycling waste. The residues generated are composted and returned to the fields for natural fertilization.
We employ Good Manufacturing Practices in our control, production, shipping and storage methods.
We monitor our carbon footprint and offset our emissions by donating part of our profits to organizations that care for the environment.
Our packaging is made with eco-friendly materials, including Forest Stewardship Council (FSC) certified cardboard which supports responsible management of the world's forests.
From crop to shelf, we implement a detailed traceability system of the production chain in order to guarantee the contamination-free status and quality of our ingredients, packaging and formulas.
05 RESULTS-ORIENTED

Even though remaining squeaky clean is of utmost importance to us, we are committed to offering active ingredients and technology that take skincare performance to a whole new level.
06 NATURAL ORIGIN

In order to maximize "cleanliness" and functionality, an average 99% of our raw materials must come from Mother Nature. Safe synthetics are kept to a minimum for preservative purposes only.
07 TRANSPARENT

We at Rosafa guarantee that all ingredients are fully disclosed on our labels so that customers can make an informed purchase. What you see is what you get.
08 SOCIALLY RESPONSIBLE

We are a company that fosters an environment wherein both our employees as well as the organizations we cooperate with can achieve their maximum potential while preserving the delicate ecological balance.
We are very passionate and vocal about our sustainability practices. If you have any thoughts or feedback on how we can improve our footprint and become a more sustainable brand than we would love to hear from you: rosafa@rosafaskincare.com